Wow! Here we are at the 500
th
post that I've published here on Rhode Island Movie Corner. And, fittingly enough, it comes out at just the right time. Next month, May, will mark the fifth anniversary of when I first started this blog back in May 2012. It's still crazy to think that I've been running this site for almost five years now, continually updating it with new posts as often as I possibly can. We've come a long way since those early days and I couldn't have gotten to this point without the continuing support of you, the fans. So, today, in honor of this momentous occasion, I decided to do something that's basically a combination of what fellow film critic Chris Stuckmann did in two of the hundreds of videos that he's released on YouTube over the past few years; his '
My Story
' video and his '
On Film Criticism
' video. Today, I'll be taking a look back on my overall journey as a film critic, from my early beginnings on Rotten Tomatoes to my current situation here on a Blogger-powered site. Along the way, I'll also be going over some of the advice that I have for those who aspire to join this business. Because I know what some of you might be thinking; that being a film critic is like the easiest job in the world. I just watch films and then state my opinion on them in written form. However, trust me when I say that this isn't an 'easy job'; a lot goes into this line of work. Sure, everyone's entitled to their opinion, but if you truly want to get into this field, it's imperative that you know how to properly convey your opinion on a film so that you will be taken seriously by your peers. Thus, I hope that this post will ultimately become a source of inspiration for those looking to become film critics in the same way that some of the greatest in the industry inspired me to become one myself.
I started getting into the film critic 'business' in 2010. Before that, though, my 'career goal' kept changing over time. For example, from around 2007 to 2009, I wanted to be a sports statistician. It's an odd path, I know, and I'm certain that this was mainly just because a lot of my favorite sports teams were in the middle of successful runs during that time, like the Boston Celtics' 2007-08 championship season and the New England Patriots' near-perfect 2007 season. But, as I've stated in the past, I'm just as big into gaming as I am when it comes to film. Thus, for a while, I wanted to become a video game designer, due in part to art always being one of my favorite subjects in elementary school. In the summer of 2010, I ended up going to a week-long summer camp for 3-D design at the University of Rhode Island which, fittingly enough, would ultimately be the place where I went to college beginning in the fall of 2013. During this time, my fellow campmates and I got hands-on experience with some of the best computer graphics software in the business, namely Maya. But, while I did have a good time while I was at this camp, it was in this moment that I realized something; I just wasn't cut out for this kind of work. I could handle the software decently but not quite to the level that is to be expected from game designers. Plus, it's probably for the best that I ultimately didn't go down this route, because by the time that I would've gotten out of school, I don't know if my 'talents' as a video game designer would've been up to par with the graphical capabilities of this current era of PS4, Xbox One, and Nintendo Switch, no matter what I could've possibly learned in school. Seriously, the most substantial thing that I did in that week-long camp was recreating the Nintendo 64 logo.
URI Computer Camp, not too different from the camp I went to in 2010.
A few months prior to this, January 2010 to be precise, I had started up a user account on the review aggregator site Rotten Tomatoes, where I could post reviews of the films that I've seen. Back then, this was really nothing more than just a hobby that I was starting to gain interest in once I was given the opportunity to browse more of the internet (you know, beyond sites like Nickelodeon, Cartoon Network, and LEGO; the three sites that I can safely say I browsed the most as a kid). But, it is thanks to my old Rotten Tomatoes account that I decided, sometime in the fall of 2010 if memory serves me right (at the very least, it was after that camp at URI), to go into the field of film criticism. I realized that it would be a perfect place for me to delve into my two biggest passions; film and writing. I've loved going to the theater to see the newest films ever since I was a kid. And after every film that I saw with my family, I then proceeded to ask them what their favorite part/line was from the film that we had just seen. Later, I realized that this was basically some of the earliest examples of me discussing film in a way that was like how a film critic would discuss it with others. And keep in mind, this was back during a time when I knew little about the actual filmmaking process. At that time, I primarily only knew about some of the filmmakers involved in some of my favorite films, like Brad Bird and Andrew Stanton (as you might have guessed, I watched Pixar films a lot growing up). Plus, I also love to write; back when I was younger, I used to write what most would refer to as 'fan-fiction' of some of my favorite book series as a kid, like Magic Tree House and Jigsaw Jones. Obviously, it's been quite a long time since those days, which brings me to my first tip for you aspiring critics out there.


TIP #1: GAIN EXPERIENCE
This first tip speaks for itself. Like any job, you get better as a film critic through experience. Start writing film reviews as soon as possible and as often as you can. Because to be perfectly frank, writing film reviews isn't necessarily something that you learn about in school. Seriously, I didn't even have a proper film class while in high school. And while I am currently majoring in Film/Media at the University of Rhode Island, my tenure here on Blogger and, therefore, my growth as a film critic has been more of a personal endeavor. However, I have taken quite a few film theory classes while at URI, which have allowed me to acquire a greater understanding of the medium and learn about new ways in which to analyze a film, its themes, and so on and so forth. I'm also minoring in writing and rhetoric, which helps me develop further as a writer. During my time at URI, I've also worked at the school's student-run newspaper,
The Good Five Cent Cigar
.
I started writing articles for their entertainment section during my freshmen year before being promoted to the position of paid staff writer in the Spring of 2014. Instead of just doing one article per week, I was now tasked with doing two a week. However, this only lasted for a little less than a year before I was unceremoniously fired that fall for reasons that I'm not going to go over right now. I wasn't too bothered by this, though, as I felt that I was far more comfortable doing film reviews on my blog, where I would have much more creative freedom over the content that I produced (more on that in a bit).
Jeremy Jahns (left) and Chris Stuckmann (right)
The other big way to grow as a film critic is to peruse through other critics' reviews, whether they are written reviews or even video reviews, for inspiration. When it comes to those who primarily inspired me as a film critic, my #1 answer is, admittedly, the one that most in this field would name if asked the same question; Roger Ebert. While his iconic TV series Siskel and Ebert, which he did with fellow film critic Gene Siskel, was already over by the time that I started to do film reviews, I have watched numerous clips of the show on YouTube over the years. And, of course, I've also read plenty of the reviews that Ebert did for the Chicago Sun-Times. The best thing about them is that even if you radically disagreed with him on a specific film (e.g. personally, I think he was a bit too harsh towards the first Thor), his love of film was apparent whenever he wrote and this was the case for his entire career up until his passing back in 2013. R.I.P. Mr. Ebert, for you will forever be one of the best in the business. Aside from Ebert, I've also taken a lot of inspiration from an interesting source; the film critic community on YouTube. While I don't do video reviews (I'll explain why later), I still took some inspiration from guys like Chris Stuckmann, Jeremy Jahns, Kristian Harloff and Mark Ellis of Schmoes Know, and the Spill.com crew (now known as the 'Double Toasted' crew). What inspiration, you ask? The idea of maintaining a 'down-to-earth' personality. I find that the best critics are the ones who don't act like their opinion is the only one that matters in the grand scheme of things. And the YouTube critics that I just mentioned do great jobs of this, establishing friendly personas that regular theatergoers can relate to. This is something that I personally hope I've accomplished with you all through my reviews.


TIP #2: FIND YOUR STYLE
Because there are quite a lot of film critics out there, it's important for you to figure out your own definitive style when it comes to your reviews. During my time on Rotten Tomatoes, I experimented with various formats of reviews before I found the one that best suited me. Initially, I only did brief 1-paragraph reviews, but while they were quick and to the point, they didn't really have much to them in terms of overall content. Plus, this was back during my early days as a film critic so the arguments that I made were, to be perfectly frank, quite terrible. Most of the time, these arguments were based solely on popular opinion instead of my own. In an ironic twist, one of my most popular reviews on Rotten Tomatoes (back when the site's user profile system allowed you to give either thumbs up or thumbs down to reviews) was for 2009's The Hangover, even though, again, there wasn't much to that review. Clearly, it was posted at a time when the film's popularity with audiences was at its peak… you know, before the lesser-received sequels were released. Eventually, I started to do longer reviews for films. If I'm right, the 2005 remake of King Kong was the first film that I ever did a 'full' review of. I also remember doing an extensive review of 2010's Tron: Legacy, namely because I was really anticipating it and had worked it out so that it would be the 200th review that I did on Rotten Tomatoes. Sometime after that, I began to experiment with a different style of reviews; an overall list of a film's pros and cons. I felt that this would be an effective way of mapping out my overall thoughts on a film. Eventually, though, I reverted back to doing full reviews.


As for the official 'style' that I would adopt as a film critic, its origin is rather interesting. When I was in Eighth Grade, my teachers had us use a specific style when writing essays. This style was a five-paragraph format that had an intro paragraph, a body section that consists of the three main arguments of the essay, and finally a conclusion. I guess you could say that because I used this format all the time when writing essays in school, it just came naturally to me and, thus, translated well to the art of film reviews. So, with that in mind, here's the general format that I use when writing film reviews. The opening paragraph primarily consists of some background information regarding the film before ending it on a hook to give readers an idea of what comes down the road. The second paragraph is reserved for the primary plot synopsis of the film. Sure, it's not connected to my overall thoughts on the film, but I feel that it should be addressed regardless (in a non-spoiler manner, of course!). The next two paragraphs are where I primarily put the bulk of my arguments; the third paragraph usually discusses the technical and story aspects of the film while the fourth paragraph addresses its cast. Sometimes these two mix together, but overall, this is how most of my reviews go. And, of course, I end the review with an overall summation of my thoughts towards the film without directly copying what I said in the previous paragraphs. While most of my reviews are just five paragraphs long, there have been some instances where my reviews are longer than usual. I find that this primarily occurs with superhero films because simply put, there's quite a lot to talk about with those films. Ultimately, though, it all depends on the film I'm talking about.
And, of course, there's also the matter of your 'rating system'. Now, for the record, never try and take a critic's rating system too seriously. Because, obviously, there will be some people out there who will question you as to why you rated a certain film higher than another. In my case, someone may question why I gave a film like Arrival a 4/5 rating and yet gave a 4.5 rating to a film like Terminator: Genisys. They're not meant to be taken 'that' seriously. Like, for example, if I give a film the vaunted 5/5 rating, that doesn't mean that I think it's a 'perfect' masterpiece. It's just that I really loved it and, thus, is one of the easiest that I can recommend to others. Thus, my ratings are more on the level of how much I enjoyed them. As for what form of rating system I use, as I basically alluded to earlier, I use the 5-star rating system. This is mainly because of all the time that I spent on Rotten Tomatoes, where the rating system was divided into increments of 10%. I know a lot of critics tend to use the 4-star rating system, most notably Roger Ebert, but I'll admit that I've never been comfortable with it. I guess that I just found it hard to figure out what my rating for a film would be on that scale. With a 5-star system, I find it much easier to distinguish my official rating. But, if these classic systems aren't your speed, don't be afraid to try something different and creative. Jeremy Jahns, for example, uses ratings like 'I'd buy it on Blu-Ray' or 'It's okay but you'll forget about it in T-minus [insert stretch of time here]'. The Spill.com crew (later Double Toasted) also used a memorable rating scale based on how much they feel you should pay to see the film that they're reviewing, from 'Full Price' to 'Rental' to 'Some Ol' BS'. So, in other words, don't be limited by the classic methods of film criticism; be encouraged to go outside the box.


TIP #3: FIGURE OUT THE BEST PLATFORM FOR YOU TO SHARE YOUR CONTENT
After a while, or sometime in early 2012 to be precise, I started to realize that it was perhaps time for me to leave Rotten Tomatoes. This was around the time when the site was starting to further implement the social media service Flixster, which acquired ownership rights to Rotten Tomatoes in 2010, into its database. This meant a greater implementation of that site's social media accounts and a lesser focus on the original Rotten Tomatoes user accounts. For the record, though, that doesn't mean that the original site accounts were erased. My original RT profile is still there if you look hard enough. However, I haven't done anything on it in nearly five years as it ended up getting overshadowed by my Flixster account (and I don't even use that anymore in favor of Letterboxd). So, in 2012, I began to search for a different platform for me to post my film reviews. While many have utilized the platform that is WordPress to great success, I'll admit that it didn't work so well for me when I first tried to use it, so I ended up using Blogger. Almost instantly, I found myself enjoying using it, as it allowed me more creative freedom than when I was on Rotten Tomatoes. For example, I could use images in my reviews (e.g. posters, screengrabs) to make them more visually appealing to the eye. As for the name 'Rhode Island Movie Corner'? Well, I'll admit that I may have kind of copied it from my friend and fellow film critic Matthew Goudreau of The Young Folks. A few years earlier, Matt had been posting reviews on Facebook under the title 'MGoody's Movie Corner'; 'MGoody' being one of his primary nicknames back then. I took the 'Movie Corner' part of that title and added 'Rhode Island' in front of it, mainly just to symbolize that I'm from Rhode Island, and ultimately, it stuck.


And, of course, I've been operating on Blogger ever since, with no plans of moving to another platform in the foreseeable future. But, with that said, recently there's been quite a rise in film critics who do video reviews on sites like YouTube. Thanks to this, we have folks like the Schmoes Know, Jeremy Jahns, and Chris Stuckmann, providing viewers with entertaining reviews from passionate film fans who are just like us. However, this has also led to the debate of video reviews vs. written reviews, with some even speculating that the former will one day completely overshadow the latter. As for me, though, I don't get into that debate too much because both styles of film reviews have their own merits. As you can guess, I've always done written reviews because it's my preferred method. I haven't done any video reviews only because it's not really my thing. I'll even admit that maybe it's because I may be a bit uncomfortable being on camera. However, I do fully appreciate the effort that critics like the ones that I just mentioned bring to their video reviews and I do see that the video format allows these reviews to be more kinetic and lively as a result. But you want to know another reason why I don't do video reviews? Well, you know how critics on YouTube sometimes deal with copyright claims, which are generally BS claims because they're reviews and they're protected under fair use? I guess you can say that this is part of the reason why I stick to written reviews so that I don't have to deal with that kind of stress. But that doesn't mean that I'm not open to trying video reviews in the future. Like I said, nothing but kudos to those who are known for video reviews.


TIP #4: EXPERIMENT!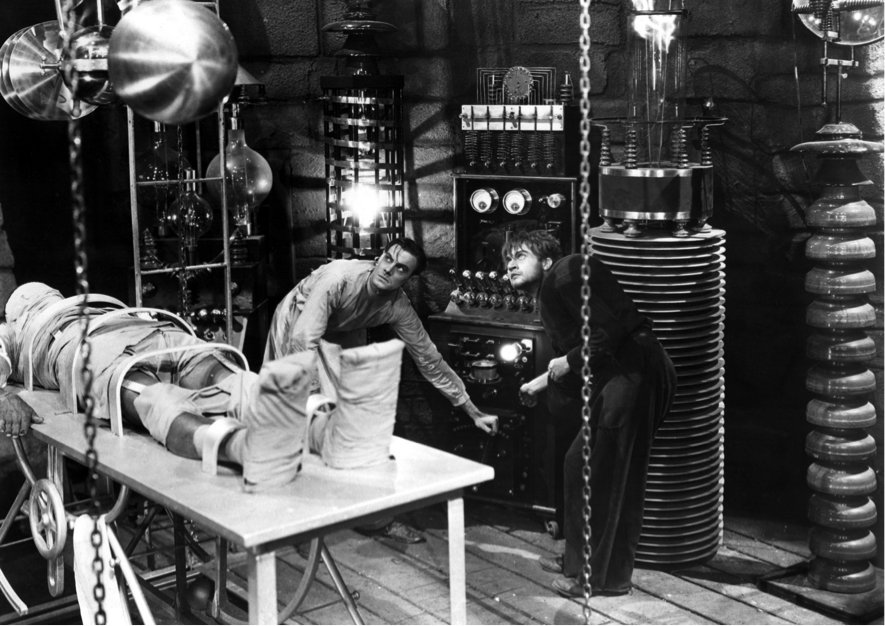 As you continue to grow as a film critic, don't be afraid to try out some new ideas for the posts that you publish. Over the years, I've tried different forms of posts here on Rhode Island Movie Corner beyond the typical film review. Way back in 2012, I published weekly posts every Monday that went over the weekend box-office results. In hindsight, though, I'll admit that I mainly did this just to have more posts published at a time when I was just starting out on Blogger. I'm not an expert at all when it comes to talking about box-office performances so I ultimately abandoned this series of posts in early December of that year. But, just a few months prior to that in September, I did a series of posts that would later spawn an ongoing series that would last for quite a few years. Since September serves as the start of the final third of the year in film, I decided to do a preview of every wide release that was set to come out during the last four months of the year, plus a few notable limited releases. These posts were published over the course of a week and I had such a good time working on them that I decided to make this a regular feature on the site. And so, starting in January 2013 and occurring monthly, I did a 'preview post' of every major film that was set to come out that month. These posts were published on the first day of every month and primarily covered that month's wide releases, though there were occasionally some limited releases in there depending on the film. I did this for about three years before I ended it in 2016. The reason why? Well, I guess I kind of got bored doing them. At that point, they were just being done to get more posts out, just like the 'box-office results' posts.


However, I still have a few ongoing series that are still going strong today. Ever since my first year on this site, I've done an annual post that gets published around halfway through the year in which I list every film that I've seen that year so far, going from the worst of the worst to my current Top 5. In 2014, I started another annual series to cap off the summer film season. Every August, I start up a poll on the site SurveyMonkey, allowing readers to vote on their favorite films from the past summer. This poll usually goes on for about two weeks. Once closed, I take the results and do an extensive post that lists all the films that earned votes. Originally, I was hoping to do something along the lines of a 'Top 10' list consisting of the ten most popular films in the poll. However, I quickly found that some films ended up getting similar amounts of votes. Thus, I decided to just list all the films that earned votes in the poll. And, of course, I end each year with my 'Best of' and 'Worst of' lists. Unlike a lot of critics on the internet, I start things off with the 'Worst of the Year' list (published near the end of December) instead of the other way around because I like to end the year on a good note. Thus, the 'Best of' list ends up being published in the first few weeks of January. And, of course, as many of you know, I do a Top 12 'Best of' list instead of the traditional 'Top 10'. As I've stated before, it started off as just a joke because I first did it in 2012. But, it ended up becoming a trademark of mine because it allows me to cover more of the films that I loved from that year in general. And, aside from that, I've got my usual film reviews, retrospectives of older films (primarily to tie into the newest installment of a franchise), and the occasional editorial, though it mainly depends on the subject (e.g. when Sony struck a deal with Marvel so that Spider-Man could appear in the Marvel Cinematic Universe).


So those first four tips were suggestions on how to get started in this business. These next four are more about the kind of mentality that I feel that one should have so that they can best succeed as a film critic.


TIP #5: BE AS UNBIASED AS POSSIBLE
For the record, there's no such thing as a '100% unbiased' film critic. Everyone either is or isn't a fan of something. For example, as many of you know, I'm a huge fan of the Marvel Cinematic Universe. Thus, it's generally expected at this point that I will usually end up writing a positive review for each new MCU film and/or TV show that comes out. But, at the same time, that doesn't mean that I'm a blind fanboy of it, either. I do recognize the various flaws that come from each entry of the MCU, but this never detracts from my love of the franchise. On the other side of the spectrum, there are franchises that I don't really care about, like
Twilight
or
Divergent
. However, I'm not going to be judgmental towards those who do like those films. If you do like those kinds of films, then all the power to you. So, to tie it all back to my main point, just because I'm not a fan of something doesn't mean that I'll go into any film automatically expecting it to be bad. Even if I end up seeing the newest installment of a series that I don't particularly care for, I'll still go into it with the 'benefit of the doubt' that maybe, just maybe, it could turn things around. Obviously, this doesn't always happen but it's better to be optimistic than pessimistic. Because here's the thing; no one immediately knows how a film is going turn out, especially if that statement is based solely on one viewing of the film's trailer. Because if they did... then I'd be asking them if I can borrow their time machine so I go ahead into the future to see the films that I'm really looking forward to. And yet, time travel clearly hasn't been invented yet so who knows where they're getting their sources from.
Another key suggestion to note when it comes to writing reviews is to not let your overall judgment of an actor or director who's involved in the film you're reviewing sway your opinion on that film based on something scandalous that happened to them in real life. As some folks often say, 'separate the art from the artist'. Examples of this include Tom Cruise after his infamous couch-jumping incident from 2005 and Mel Gibson after the many, many public incidents that he ended up in during the late 2000's. Say what you will about these two as people but there's no denying that they're both terrific at what they do best; film. How about when Bryan Singer was hit with sexual abuse lawsuits back in 2014 just before the release of X-Men: Days of Future Past, or when Casey Affleck's sexual harassment lawsuits from 2010 came back into the limelight when he was nominated for, and later won, Best Actor at the Oscars for last year's Manchester by the Sea? Not only were these both instances surrounding incidents that happened years ago, but they had nothing to do with the films that those people were tied to at the time in any way. Now, for the record, don't misconstrue me and think that I'm suggesting that we should just ignore controversies like these when they happen because we shouldn't. I'm just saying that if it has nothing to do with the film that person is tied to, then it probably shouldn't be brought up in a review… but if it does, then it certainly shouldn't overshadow the review, either. This, folks, is why I tend not to get too 'political' when it comes to writing reviews. That's not to say that I don't recognize the thematic importance of films that delve into this kind of material, like Moonlight or Zootopia. But, just like in real life, I find that bringing politics into the mix when it comes to writing film reviews just brings the whole mood down.
TIP #6: TRY TO ACHIEVE A PROPER BALANCE BETWEEN BEING CRITICAL AND BEING FAIR
I'll admit that this one may be a bit hard to explain. Basically, what I mean here is that when you're writing a review, try and find a good balance between being critical but also fair towards the film that you're discussing. In other words, don't act oblivious to a film's faults but, at the same time, try not to come off as being overly harsh either, because I think that this can potentially turn some readers off. For the record, though, that's not to discredit anyone who is known for doing 'angry reviews'; in fact, a lot of these 'angry' reviewers do their job quite well. It's just that sometimes I think you need to dial down on the anger, though only when it runs the risk of being overkill. How? Well, for one thing, and, just to note, this is going off a point that Chris Stuckmann made in his 'On Film Criticism' video, try and highlight the positives of a film first before you delve into the negatives, even if they are few and far between. Because as many will agree, it's better to start out by listing the good things about something before addressing any issues that you have with it, thus making the criticism more constructive instead of, well, just making it look like you're just crapping on something for no good reason. This is something that applies greatly to any sort of review, not just film reviews. Remember those 'peer review' sessions that you do for writing assignments at school? Same principle…


It's commonly said that, as a kid, you tend to like everything that you watch. And, coming from experience, I can safely say that this is basically true. However, as you grow older, you will come to realize that you won't like everything that you see. And in my case, you want to know the film that was primarily responsible for this change in mindset? Sucker Punch… yep, one of my least favorite films of all-time, as I previously documented in my review of the film back in March 2014. However, if there was ONE positive thing that I could say about the film, it's that it did allow me to grow as a film fan by realizing I won't like everything I see. Now, for the record, I am aware that most of my reviews on here do tend to be positive. But that's mostly because I'll admit that I don't necessarily go to see films that are being savaged by critics in theaters unless it's a film that I'm genuinely interested in seeing. However, I do try to see at least enough 'bad' films in a year (usually after they're released on home media) so that I can do a full 'Top 10 Worst of the Year' list at year's end. And that's because, for those who are generally new to this site, back when I did my first 'Worst of the Year' post in 2012… I only had one frigging film to talk about from that entire year, This Means War. Ironically, just five days later, I would end up doing a review for the other 'worst of the year' film that I saw in 2012; the remake of Red Dawn. Since then, I've made sure to have a full 'Top 10 Worst' list at the end of each year so that something like that wouldn't happen ever again.


TIP #7: AVOID NITPICKING AND HYPERBOLE!
There are two primary facets of film discussion that I advise aspiring film critics to avoid when writing reviews. The first is 'nitpicking', AKA frequently pointing out minor issues in a film that most people wouldn't usually notice. I'll be honest with you, folks, I hate nitpicking with a burning passion because often it just means that a person is being way too critical about a film. I just don't see how someone can just watch a film with the intention of trying to point out every single flaw in it. It's almost they went into it already expecting to hate it. Hence why I take much issue with the popular YouTube series CinemaSins. They're the most egregious examples of nitpickers out there, literally pointing out 'everything' that they see 'wrong' about a film, hence the title of their series 'Everything Wrong With [Insert Film Here]'. With an attitude like that, it makes me wonder if they even like film to begin with. And while not as overt with it compared to CinemaSins, Honest Trailers can be guilty of this too sometimes, generally focusing more on a film's flaws than its strengths. For the record, I'm not saying that these videos are 'poorly made' because they aren't. Hell, I can often tolerate Honest Trailers because, like I said, they're not as egregious with the nitpicking compared to CinemaSins. It's just that I feel that because these shows have become so popular, they've unintentionally made film fan culture much more nitpicky and cynical as a result. And I know that some of you will point out that they're not meant to be taken seriously; their videos are just meant to be satire. Well, yes, that's true. But, at the same time, there are plenty of crystal-clear instances where the writers' real thoughts on the films that they cover can be seen in those videos so sometimes that 'satire' argument is just BS. Sometimes, it makes me wonder how the films that they cover manage to maintain any sort of positive reputation on the internet after they end up 'satirized' in one of their videos.


As for hyperbole, it's whenever someone makes an exaggerated statement. This is something that's quite common on the internet and not just when it comes to film. Even I'll admit that I was guilty of this sometimes in my early days on this site. However, I've been trying to dial it back in recent years because I realize that it's kind of silly to overreact to something as simple as a film. It's why I tend not to get 'too angry' over films anymore, as I noted in the intro of my 'Worst Films of 2016' list. Literally, the worst thing that comes out of a film that you don't like is that it's just a bad film; one that you'll likely forget about in due time. This is especially true when it comes to sequels, remakes, etc. Bad sequel? Just watch the first film. A bad remake of a film? Just stick to that original film. I talked about this before when I went over the Disney remakes; just because one franchise has a poorly received remake/sequel doesn't mean that the entire franchise is screwed because of it. It just makes the original installments better by comparison. This mentality of remakes/sequels retroactively ruining their predecessors is just that; a mentality, not a reality. Another common phrase uttered by film fans that needs to be retired? 'Ruined childhood'. I find this most common with films like Michael Bay's Transformers films and, of course, the infamous female-led reboot of Ghostbusters that the internet lost its mind over. This 'argument' (term used loosely) amazes me because I don't get how one's childhood can be ruined by a film that they see AS ADULTS!! You didn't see it when you were a kid so how the hell was your childhood 'ruined' by it? So, in short, try to avoid making statements that are completely overblown.


TIP #8: R.E.S.P.E.C.T.
I really can't stress this one enough. Film is a subjective medium; not everyone is going to like the same thing, and that's fine. There will be instances where a film is critically acclaimed and yet there'll be one person out there who personally didn't like it, and vice versa in the case of a film that didn't get much praise from critics and yet fared much better with audiences. There is no such thing as a 'perfect' film. Thus, there is also no 'right' or 'wrong' opinion about a film. However, when discussing films with others, please, please, please, please, PLEASE be respectful towards those who don't necessarily share a similar opinion to yours, even if their arguments as to why seems completely ridiculous to you. Thankfully, most of the people that I converse with online are respectful when it comes to differing film opinions. However, there will inevitably be people out there who will look at your opinions on a certain film and will make a comment that's generally along the lines of 'You liked that film? Gee, you're a moron'. And, unfortunately, there's nothing that you can really do about it. Trolls are just a common thing on the internet and not just in terms of film. Thus, the best advice that I can offer when it comes to dealing with them is to just simply ignore them. That and, if you do decide to try and deal with them, don't stoop to their level because that isn't going to make you any better than them. Bottom line, it's your opinion; don't be afraid to share it, no matter how radically different it may be compared to others.


And finally…


TIP #9: JUST TRY AND BE OPTIMISTIC
Let's be honest, folks, there's a lot of negativity on the internet. Trolls, nitpickers, you name it, they're out there. Plus, all the crap that goes on outside the world of film can certainly be quite a buzzkill, hence why, like I said before, I don't like bringing politics into my film reviews. That's why I strongly believe in the argument that film is primarily meant to serve as a form of 'escapism'. To me, one of the best aspects of the medium is being able to ignore all the problems in the world for a few hours and just enjoy a good film. Of course, it often depends on the film that you're watching but, hey, you get my point. Though, is it just me or is there somewhat of a 'war on escapism' these past few years? Whether it's because of the rise of shows like Honest Trailers and CinemaSins or the internet getting worked up over the possibility of La La Land winning over Moonlight at last year's Oscars (it's probably a good thing that it didn't then, because the backlash towards it (which I still don't entirely get, by the way) would've gotten even worse), it seems like there's been a lot more pressure recently for films to focus more on real-world issues. To be clear, I don't have any issue with that at all but, at the same time, there's nothing wrong with just a simple crowd-pleaser that isn't trying to win an Oscar. And, yes, I'll admit that I do lean more towards blockbuster films, but that doesn't mean I'm not going to watch a film with powerful themes and poignant stories. I just wish blockbuster films got a bit more recognition during awards season because there are legitimately some (not all, of course, but, still, some) that I'd argue are just as good as any year's Best Picture nominees (e.g. Harry Potter and the Deathly Hallows Part 2; I'm still shocked that didn't get a Best Picture nomination).


Of course, there will always be those out there who will focus more on the negative than they do the positive. When it comes to film, sometimes it feels like the internet focuses more on bad films than it does good films and I think it should be the other way around. If I haven't made it clear already, I honestly don't get that worked up over films anymore, because sometimes it's just not worth it. Don't get me wrong, when I have problems with a film, I will make them known in my reviews. But, through it all, I hope for the best whenever I go to see a new film and that's probably the most important piece of advice that I can give to those who aspire to become film critics; just hope for the best, no matter what the film industry throws at you. Because in all seriousness, no critic honestly likes having to give a film a bad review; obviously, though, sometimes it just has to be done. After all, as noted before, not all films are the same. But to reference the classic proverb that was featured in 2015's
Tomorrowland
, it's always better to 'feed the right wolf' because too much negativity can just be taxing sometimes. And that's been the mentality that I've been maintaining ever since I started doing film reviews over 7 years ago. I've loved film ever since I was a kid and being a film critic has allowed me to do a job that revolves around my two biggest passions in life; film and writing. With that in mind, once again I'd like to thank all of you for following along with me on this crazy journey that we've been on ever since this blog was first started back in May 2012. And I hope that I can continue to provide you with entertaining film reviews in the years to come. Until then, to quote the legendary Roger Ebert, "I'll see you at the movies!"
To close things out, there's one question that I'm sure some of you might ask…


WHAT WAS THE FIRST FILM THAT YOU EVER SAW IN THEATERS?
Well, to be totally honest… I'm not entirely sure. It's been such a long time now that I can't really remember. I seriously remember more about the theaters that I used to go to, some of whom aren't even around anymore like the old Diamond Hill Plaza theater in Woonsocket, RI or the Apple Valley Cinema in Smithfield, RI, than I do when it comes to the first film that I ever saw in theaters. For many years, I assumed that the first film that I ever saw in theaters was Disney Animation's 1995 effort, Pocahontas. However, I soon realized that this probably wasn't true. The film came out in June 1995; I wasn't even half a year old at that point. So, unless there was a re-release that I somehow don't remember, clearly that wasn't the first film I saw in theaters. I do assume, though, that this mythical 'first film' was something made by Disney or, to be more specific, Pixar. At the moment, and don't quote me on this, I presume that the first film that I saw in theaters was Pixar's second full-length animated film, A Bug's Life. But, it also could've possibly been Toy Story 2. I kind of remember being in a theater and looking at credits that I'm sure were for a Toy Story film though of course, I could be wrong. Maybe those credits were from the first film which, like Pocahontas, would've had to have been from a re-release because the original Toy Story came out in 1995. Either way, hopefully, one day I'll figure it out because I'd love to know exactly what it was. Here's hoping time-travel soon becomes a reality…